Welcome to my garden.
This is September garden journal. Each month I join the challenge organized by @simplymike and today I want to show you how my garden on the balcony is doing in this early autumn.
The summer is over and we enjoy very nice autumn with lots of sunshine. Of course the days become shorter and nights cooler, but the plants on the balcony keep on growing. Let's look around.
This is one corner of the balcony. The alyssum is cascading in the pot on the right side. Left is the pot with hot chilly peppers. Here is another photo of them.
Next to it is the basil with its tiny leaves and blossoms.
The nasturtium continues to amaze me as it did not stop growing and new flowers appear each day.
Another nasturtium seed grew in a pot that was mostly on shade before. Moving to the sunny spot helped the plant to grow and now I am having this abundance.
Something else starts emerging in the same pot. I am not sure what it might be.
All photos I took yesterday and today and I am more than pleased to pick strawberries in late September.
Behind the strawberries is dipladenia and this flower is brightening the garden with its lovely red colour.
I have planted some new flowers a month or so ago and I do not know what they were. Besides i knew it was late to start from seeds but you knever know.
Some pest is destroying the amaranth leaves and i do not give much hope.
When the nights will become cold most of the plants will go indoors. We have moved them twice when we had sudden drop of the temperature. Then the cat was busy sniffing each and every one and thanks god did not destroy any. She is used to them as she likes to supervise when we are busy in the garden. Or, just to sit in her grass and watch the world goes by. This morning she was enjoying the sun.
In general autumn is nice and I hope next month to show more of the garden with more updates.
Have a wonderful weekend!

free vectors from pngtree.com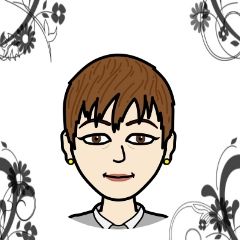 Thank you for visiting.
If you like to share your thoughts you can leave a comment.
Street name created by @otage
info@esteem.app
🌐eSteem.app | 👨‍💻GitHub | 📺YouTube
✍🏻 Telegram | 💬Discord