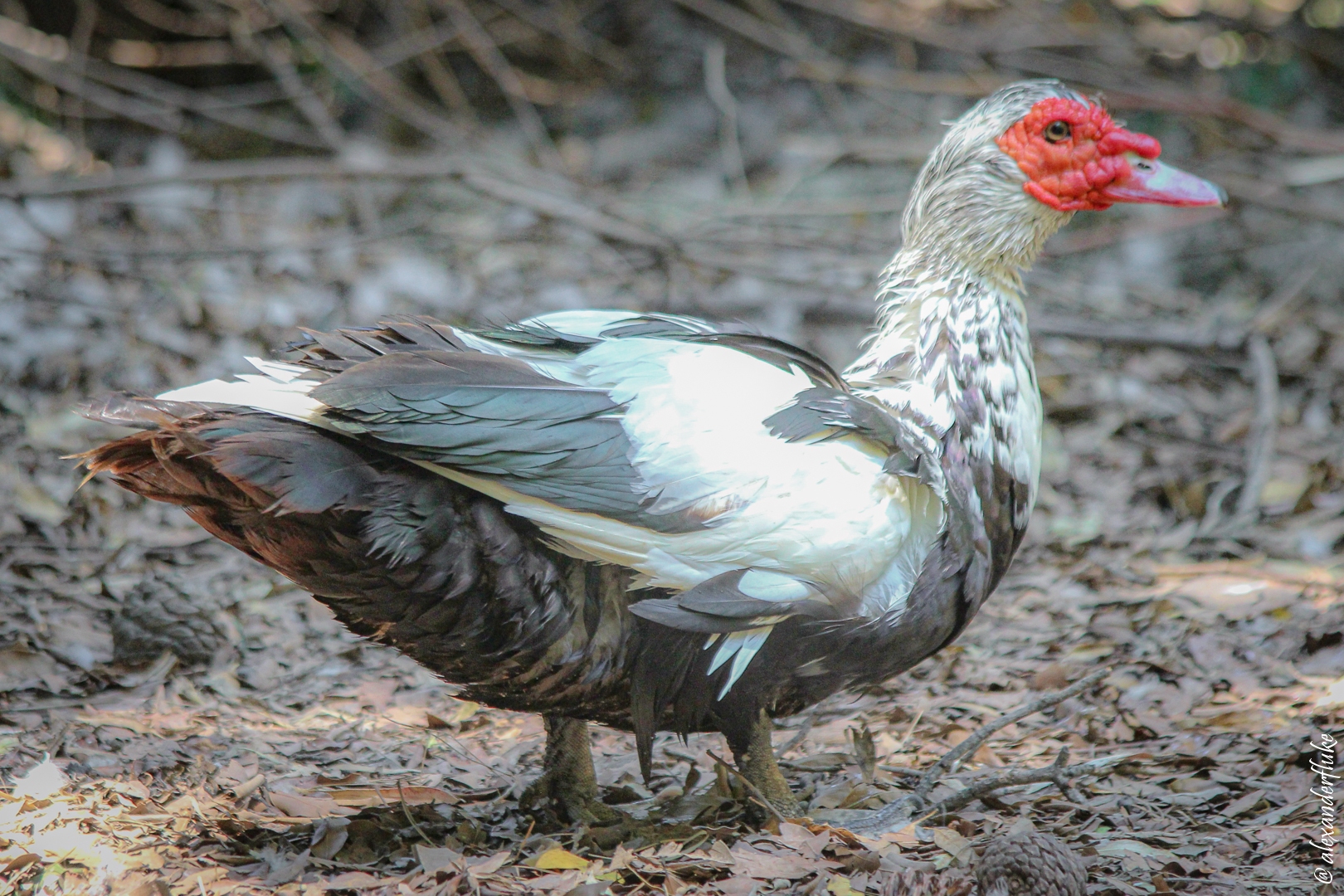 For the first time I saw such interesting (and a little scary) ducks during a walk in
Rodini Park,
Rhodes, Greece. As I was able to find out, these were the so-called
musсovy ducks,
a species that is very common in Latin America.
Muscovy ducks have an original appearance, breaking our usual ideas about ducks. They have a broad chest and short neck, long, close-fitting wings, and short legs. The plumage of wild muscovy ducks is mostly dark in color, while domestic individuals are characterized by a variety of colors. However, the most interesting (and a little scary) feature of muscovy ducks is the characteristic fleshy red growths above the beak and around the eyes. According to one version, these growths gave the name to these ducks, because it was originally thought that they emit fat with the smell of musk. A more plausible version says that muscovy ducks were imported to Europe by
the Muscovy Company
— a famous English trading company from the time of
Elizabeth I
— as a result of which the name of this duck appeared in English and other languages. You can read more about these ducks
here
and
here.
I hope you liked my pictures of these rather curious (and a little scary) muscovy ducks. Thank you for stopping by!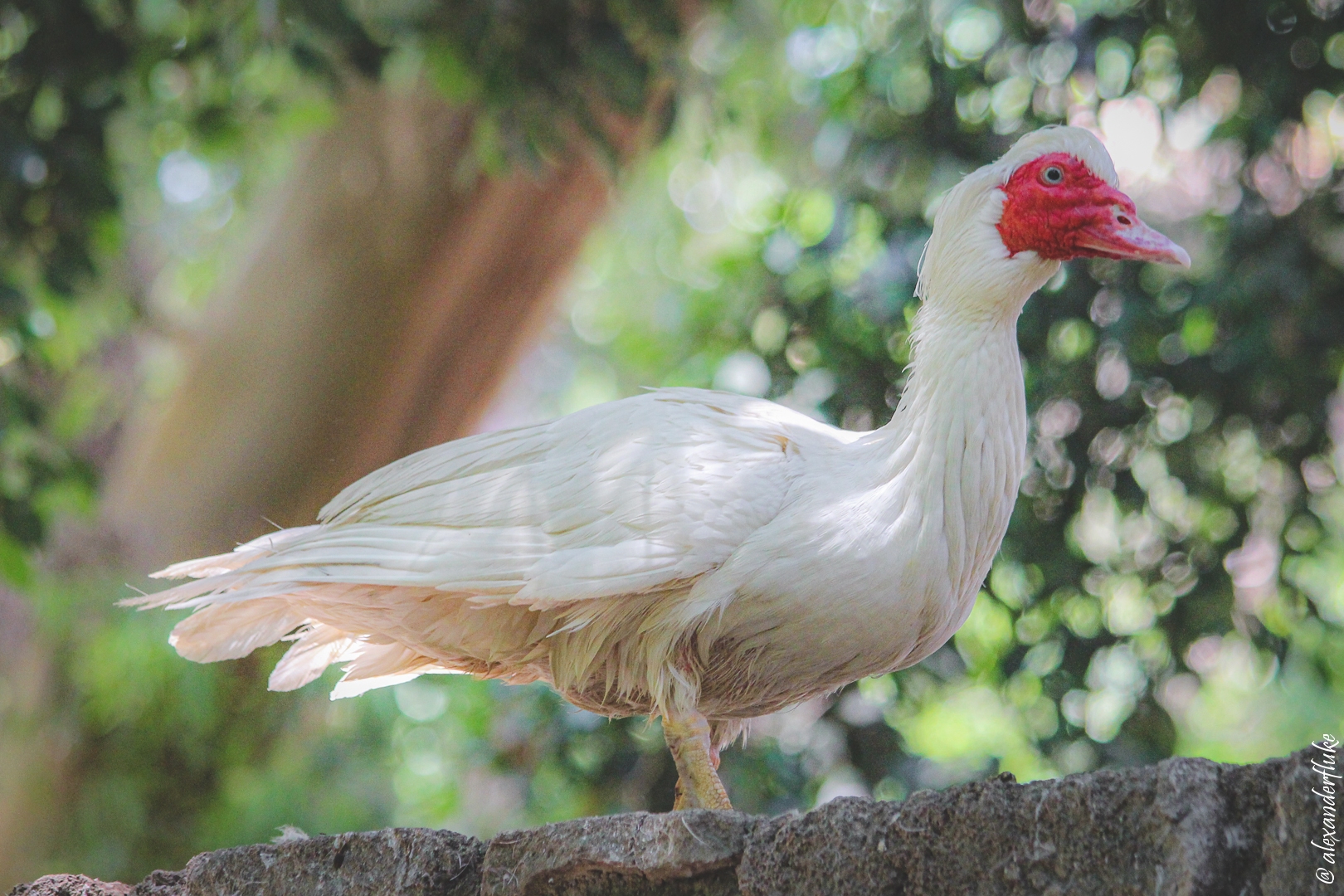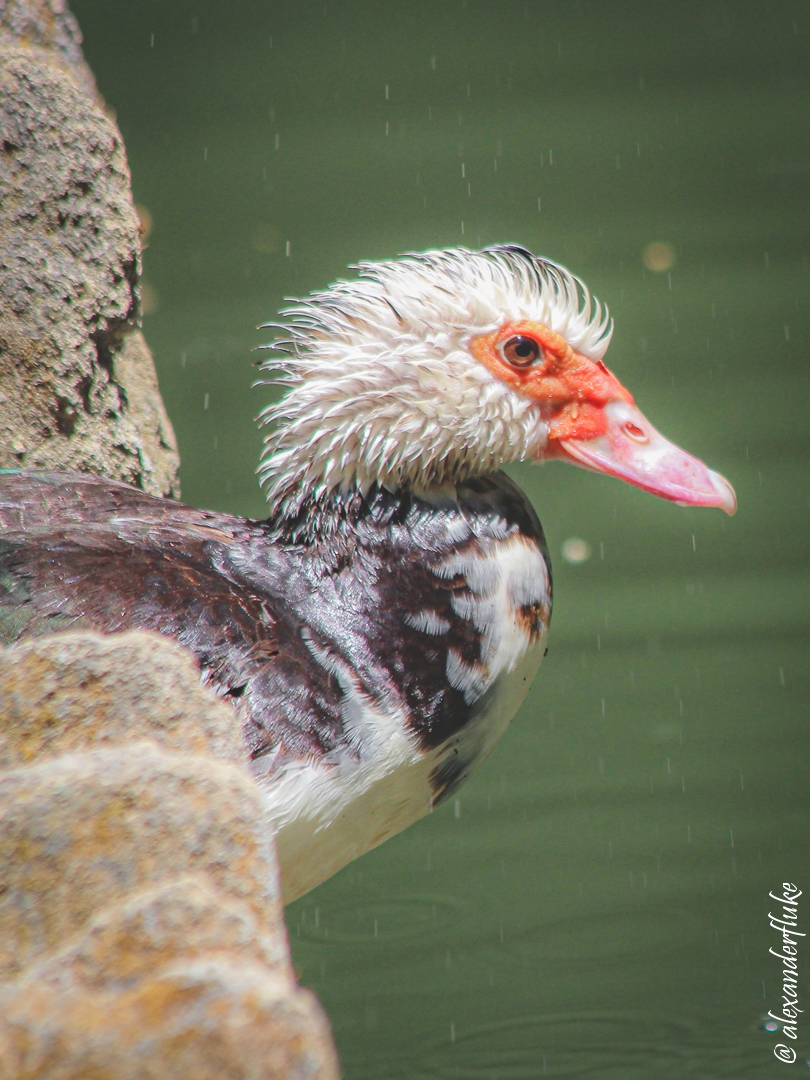 @alexanderfluke's pics 
Canon 650D + EF17-40/2.8L USM + EF70-300/4.0-5.6 IS USM 
© All rights reserved 
...



published via PeakD