My bet to attract new users and convince those of us who are here to stay and innovate
Original Image
The following post emerged as support and participation to the challenge #NewHivers created by @theycallmedan and the initiative Adopt a Plankton! by @victoriabsb. In both proposals, the inclusion and support of a new Hive user is promoted. As I know that the challenge itself is already achieving its goal, my contribution wants to go a little further:
All these new users have a new hope (their introduceyourself proves it), surely they have already told them about how charming and promising Hive is. That is why I want to make sure that you, the new pillars of Hive know that we understand your fears and doubts, as @victoriabsb explained in her post for this initiative, we want you to "not get lost in the vast ocean that is Hive", and know where to ask for help, it is also my goal that those people who have not dared to join us know that perhaps we understand their reasons, I want them to understand that many of us went through that disturbing situation and see how the transition between that and discover how beautiful this family is (and it sounds corny, I know) it is a COLLECTIVE construction in which perhaps YOU have a lot of potential to exploit and you have not discovered it although you have been here for months or years.
I want those who have not dared to bring them down, and I want those who have already been here to stay.
An introduction for those starting out
Hive is a community of great
diversity
where people can enjoy the true experience of a
blockchain
and
decentralized cryptocurrencies,
just , users, creators, collaborators, developers and investors are in charge of giving it value and we can influence its future in multiple ways.
Original Image
Hive sets itself apart from other cryptocurrencies because its earnings approach is not based on individual results, where two strangers trade in the hope of gaining an advantage over the exchanges. Hive, being a social distribution token, seeks to add value to an entire community.
Hive is one of the largest crypto communities (and I would dare to say that it's the largest), it is made up of all kinds of people, from the very technical and experienced in the matter to the young-spirited grandparents who have learned what is necessary to earn and trade in this thinked sometimes as a complicated platform.
Yes, you noticed, I mention the community a lot, because I think the greatest Hive's value has is the growing user base that actively contribute, create, interact, consume and invest in the Hive blockchain.

The Hive potentially has a much more promising FUTURE value than it already is today. And it's great because the higher your demand through usage, contributions, app development, and growing audience, the higher the price of the HIVE (the coin) will be 📈
But we are in the PRESENT and the truth is that Hive TODAY continues growing, and in fact as members of the community we recognize that there is still much to improve, the question is:

Are you staying to join us to build a better platform?😉
There are no excuses, the digital world is changing 🔁. I bet many of you use traditional social networks, I think it is already known by all that platforms like Facebook, Instagram, Twitter, or YouTube use your content to which they have free access (did you read the small letters? 👻) to collect data that advertisers and corporations will then use to sell their products to you. This generates a great amount of value and benefits to those platforms, but what reward does the user receive?
Blockchain offers a solution to that, without requiring paid intermediaries, without censorship🚫, without transaction fees 📱💵📲, without borders, content creators can collect the value they have contributed. The content we create is ours!, sent and marked on an immutable blockchain, a place that will protect and preserve the integrity of our contributions 😎
As a content creator this is important to understand as it is through rewards that your content will earn HIVE tokens. Likewise, you can add value to other taxpayers and earn as a reader through the rewards you grant 👍😳, but to understand this and how the growth process is with the rewards you have to talk about:
The Curation System💟
It is the community that decides what content is rewarded, not an algorithm, not a marketing team. Through the healing system, we own the direction of rewards.
this
very good article written by
@ritch
. Before doing so, it is important to ensure that you are clear about the
concepts
of: HIVE (the liquid token of we have already talked about as a source of reward in the Hive Blockchain), the Hive Backed Dollar HBD and the Hive Power HP. Also understand little by little the forms of
trade
with them,
@enmy
, has excellent content for you about it.
Failure to understand this topic becomes one of the obstacles among potential Hive users and the real contributions they can give. To knock it down, it is important to inquire as much as we can about it, ask ourselves, and ask much more. For this I must tell you about:
The Hive🌎 ecosystem
Hive has a broad ecosystem of applications, communities, and individuals, which thrive on Hive's blockchain and reciprocally increase its value:
◾️The DApps are Decentralized Applications and unlike the Apps (Applications such as YouTube) where the data is stored in central servers that can be manipulated, in the Dapps the decisions are made thanks concession between users.
In hiveDApps.com you will find in a detailed list all of them, with data such as ranking, volume of users and tokens, you can also find a brief description of each join and discover those that are of interest to you.
The 5 DApps with the highest flow of movement this month are:

🔶 Splinterlands (Trading Card Game🐉),
🔶 Hiveio (the Community Interface for Hive🐝),
🔶 Actifit (Encourages being healthy and fit🚴), and
🔶 3speak (Video platform ▶ ️)
PeakD
daily, it is a very useful application for me to move through Hive and learn more comfortably from my phone or computer. It has some very interesting options that you should explore! ✔️

◾️Communities in Hive are a way of ordering or categorizing the content that is promoted in the community, it also allows you the opportunity to make yourself known more easily within your interest group, only make your publications into that community's blog. Learn how to do it with @eugelys with your applied to the #GEMS💎 community.
There is also a list of ranking for them, but dont't worry if it is not among the first references that fits your tastes, maybe it's you time to launch a community or, if it has not been created you could start it yourself! 🙌
◾️Communities and DApp in general have Discord groups in which you can interact via chat with the members of each one more closely. To access them you must join by an invitation link such as the popular channel PALNET . Once you accept the invitation to discord you should read in some cases a series of rules to which you must comply to avoid suffering penalties.
Accounts to follow? I think that you should define your own criteria for it, and you will discover it over time, obviously I think that you should follow people from the community to which you belong, people like @theycallmedan and @victoriabsb that generate initiatives as powerful as those that I described at the beginning, people who disclose relevant information from our community. There are no limits about it! You should even exploit traditional social networks, place all those who awaken in you the motivation necessary to build a better Hive community.
Now, I want to talk about a topic that is also important:

Traditional social networks how do they influence Hive and how can they influence the future?💡
So many things I said and need to say about hive, we have a privileged position among thousands of cryptocurrencies in the CoinMarketCap but a potential new user knows nothing about this and will not consider it a true investment vehicle or a place to have a good time, because they are already somewhere else.
In that other place, users prefer to be because their friends are there, it is familiar, it is convenient, it has no apparent risks or it deserves too much to understand. In fact, they made traditional platforms like this so that you are there and want to return without much effort.
It's ironic, some people are unwilling to enter a blockchain, write about their day like they do on other platforms, and earn some cryptocurrency. The only downside really is not earning, just like most don't win anywhere else on the internet. Of course, not everyone has heard that something like THIS exists, but there are many who do because they were looking for "another way", like me but of those some don't dare to do it and many who do, only think about earn earn earn💵 they publish to collect rewards and change the few tokens they get here to pay some debts.
This brings to my mind an idea that I consider very successful by @rootdraws, I discovered it in one of his wonderful posts
The problem is that much of what people are doing on HIVE now is Myopic and Incestuous.


Myopic - Meaning, that they are only focused on the next post, rather than allowing themselves to operate on a project level.

Incestuous - Meaning, that their target audience is only the currently existing reward pool and members who are already on HIVE.
What a brilliant and revealing idea for me! Although for some time now I understood that focusing only on Hive users is not a sustainable mechanism over time for the community, I had not known before to go a step further, perhaps for fear of realizing that my ambition is still great because actually I still have a lot to learn.

I think that one of the mechanisms and first steps to really be influential in Hive is to do it at the same time out there, if not, the #posh will be useless because I am still for example a shadow on twitter, perhaps my neighbors do not even know that I exist 😂
Maybe you, me or together we can make a valuable proposal that for example the Hive Development Fund DHF would like to finance with the support of the votes of the community. This can, for example, provide financial support for creating applications or other actions that help build a better hive.
Be that as it may, it is a SOCIAL Blockchain promoted, sustained and sustained by the masses so aiming to attract them will always be like this, a great initiative.
But, to effectively attract these masses, it is necessary to answer:
Why wouldn't they join Hive?😮
It's my perspective and I still think that you could add more, you could add more
Paradigms like: "earning online is a scam" 🙅
Yes yes yes, we all have a friend who invested hundreds of dollars in something that never happened, lost it and felt humiliated, or perhaps you were invited like me to participate in one of those typical pyramid scheme works of the style Ponzi . But you haven't stopped leaving the house just because, and while statistically unlikely, you might be hit by a drunk driver, have you? 😳
"It is too good to be true"
Perhaps it will be a perfect excuse to let something wonderful go just because you yourself feel morally unworthy of deserving it? 😶
"I'm afraid of being disappointed for not meeting my expectations" 💔
The problem is that the very origin of the word reveals the passive character of it: "hope that something will happen", it is to wait and that is fine but if you do not set realistic goals based on tangible or verifiable facts it will remain only divine faith 🙆
"Professionals are paid, not amateurs. Who am I to be paid for my nonsense?"
Come on ... if Facebook is interested in knowing your musical tastes, your emotional situation and all that, it's for a reason, right? 😜
"I am nobody, this is for adults".
Another mental obstacle, perception and reputation, society has shown us is important, but we dealt with that issue in ALL aspects of our lives and we have come out ahead.
"If this is so good, why aren't there more people here?"

People like to have social security and not look silly in front of their friends. No one wants to feel like a loser, so most will invest in what others are investing, which sometimes means there is very little chance of making a significant profit since the bus is full 🚌. But, you don't look like an idiot, you seem smart, because all your friends have done the same. And well, yes, you are watching how the rocket gains more and more fuel and flight.
This point is one of my favorites because it is the reason that originated this post.

If there were more people known here as friends, family, and celebrities (that other platforms take advantage of), more people would be willing to join in as their buddies have previously approved it.
Let's see a very recent example that also came up with this initiative: Alejandro Soteldo joined Hive along with Zyra ❤️🐶 as @asoteldo, he made a magnificent introduction and received much recognition from the Venezuelan public and from other borders, he can now grow here and attract new artists like him . Now all the public that follows him on TV will be able to get to know Hive, and it will be fabulous because little by little we will feel Hive as that cozy and comfortable space where those I love and admire accompany me. Thank you @asoteldo for that valuable contribution!
Now the last reason I know we haven't attracted more people ...
"No no no, that's very difficult to use " 👾
Nothing in this life is worth the peta is easy
. And it's true, as
@jongolson
describes it, when I finally get excited, and happily set up my Hive account, comes the huge question mark, what now? And with it the confusion of not knowing where to start dealing with all of this. My adopted for this challenge,
@michelberrios
made me remember that disturbing feeling while creating her
first post
.
@jongolson's proposal is excellent, I am even excited to remember all those level games that I spend so much time as a child, that feeling of self-improvement is great when you go into the unknown.
I think that in addition to that proposed by @jongolson we need a Hive's app that becomes very popular and attracts many users, one similar to traditional social networks, why not? One that allows you to surf the learning curve Hive and that in the process allows them to make the necessary change of paradigms. And of course, something as profound as Hive cannot be summed up in a kind of "InstaHive" but nobody said that we would migrate to that, only that it could be an extension to create only certain content on our platform.
I only have to do my last
Recommendations
🔸 Show your commitment to doing good things for yourself and the whole community.
🔹 If you don't have content that you want to post yet, you can check out niches of interest, review others' posts, and interact with them on Hive.
🔸 Create good ORIGINAL content
🔹 Don't be discouraged if your first posts don't get the expected support. Maybe you showed your work to a few friends in the neighborhood and you don't understand why Hive didn't have the same impact. Change your strategy and if you have any questions we are here to serve you. There are lots of people at Hive and Discord willing to help and there are events like
this one
created by
@victoriabsb
that encourage debate on the Hive Blockchain so it could serve other users with your same concern.
🔸Participate in contests, publications and other people's communities. It will allow you to make yourself known more quickly and expand your vision of the ecosystem, this and will force you to give more of yourself.
AprendizajeLearning has no limits! The more you investigate the more possible it will be for you to give a real contribution.
🔸
Just have fun!
Hive is rapidly closing the gap between new technologies and users because it makes crypto and blockchain technology accessible to everyone.
"Any gear that turns in favor of and inside the great machinery will be hopelessly carried forward at the speed of our collective consciousness"
Thanks for reading me 😉 you can find the spanish's version here
The program used to edit images was adobe Photoshop CC2018.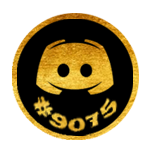 SthephanyA