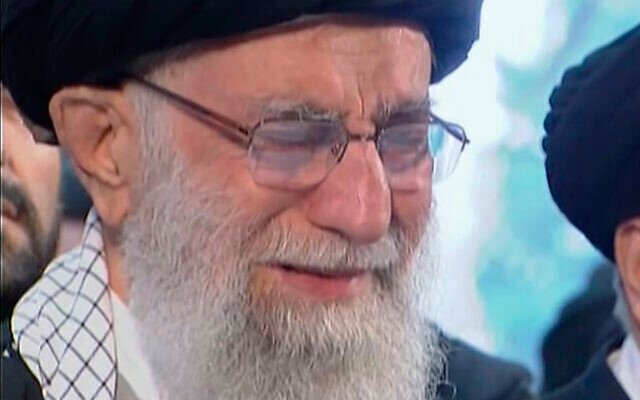 It has been a bad week for the evil Iranian regime.
Firstly, two Iranians were caught using fake Israeli passports as they attempted to leave Ecuador to fly to Spain.
Here are the fake passports:
and here are their real ones:
I love how they thought in order to impersonate Israelis, they needed to be smiling. Must be our high Happiness Ranking results.
Then this happened:
The Iranian regime has been ridiculed for appearing to pass off a NASA fancy dress costume as one of their own spacesuits.

Mohammad-Javad Azari Jahromi, Tehran's information and communications technology minister, last week tweeted a picture of the silver outfit with the words: 'astronaut costume #brightfuture'.

But social media users instantly accused him of flaunting a child's costume which can be bought on Amazon for £20, and simply tearing off the NASA badges.

Closer inspection of the costume does appear to show the faint outline where the logos have been removed.
Yup.
You'd think they would have learned by now - they are really bad at trying to pass off their fakes.
Then they tried but failed to put a satellite into orbit, the latest setback for work that the United States says helps Tehran advance its ballistic missile program. This prompted some good ol' fashioned Twitter trolling by Israeli Prime Minister Binyamin Netanyahu
And to cap off a hebdomas horribilis for the Iranian regime, there was this:
Here's to many more such weeks!
Update: But there's more!
Iran was sabotaged with an unprecedented cyber attack on the eve of its failed attempt to launch a satellite into orbit, the regime has claimed.

Last night, a rocket launch from Imam Khomeini Spaceport was scuppered due to low speeds which stopped it breaking into orbit.

It was a humiliating blow to Tehran, which the United States believes is developing rocket technology to advance nuclear capabilities.

But hours before the failure, Iran's deputy information minister Hamid Fatah had revealed the country's communications network had been hit with 'the most widespread attack in Iranian history'.

He tweeted: 'Hackers today launched the most widespread attack in Iranian history against the country's infrastructure.

'Millions of origin targeted millions of destinations and are seeking worldwide disruption to Iran's Internet network'.

It is unclear if the hack caused the failure of the rocket launch, which happened at Imam Khomeini Spaceport in Iran's Semnan province, some 145 miles southeast of Tehran.
---
Posted from Israellycool with SteemPress : https://www.israellycool.com/2020/02/11/a-week-of-iranian-regime-fails/
---