I guess I'll buy $100 of Steem then 😊
When Tim Pool announced his Subverse project and funding drive on WeFunder I thought I'd give it a go. I was surprised, then, to get this email two nights ago:
Hi Brian,

Your investment in has been canceled.

The $108.00 you've invested is being refunded.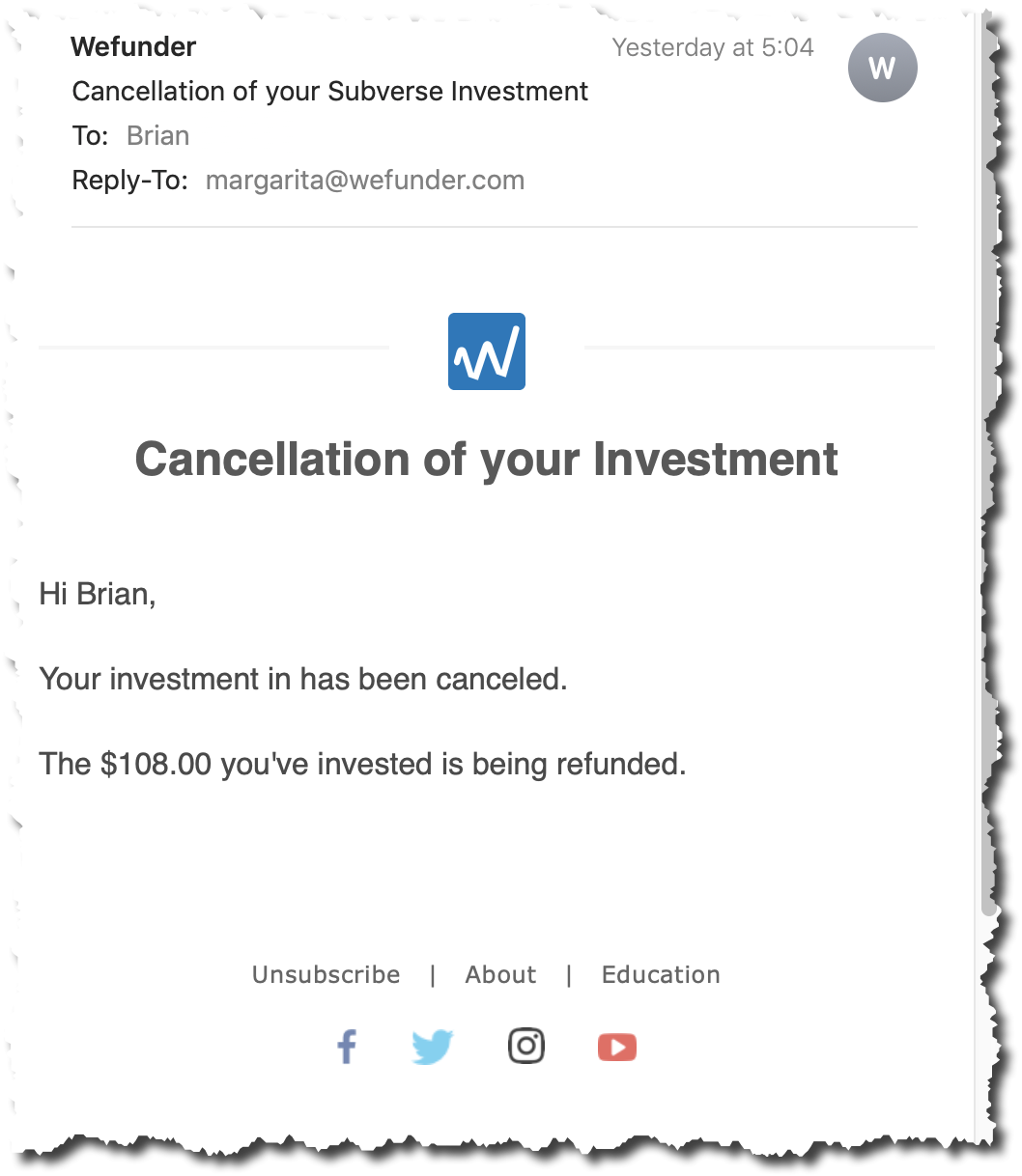 There was no mention of this on any of Tim Pool's social channels or on his YouTube videos (not any that I saw) and I only saw one other person tweet about it.
Today we got more of an explanation:
Dear Brian,

As you may know, Subverse's campaign was heavily oversubscribed and not all pledges were able to be included in the final round. We've been working to try and include as many investors as possible, but ultimately the SEC limit has resulted in some investments being cancelled. You'll receive a full refund of your investment, including any fees, to your original payment source. As a token of thanks we're going to waive the next $50 in fees for any additional investments you make on Wefunder. This will automatically be applied at checkout. We appreciate your patience and sincerely apologize for all the confusion as we worked to close out the round. Please don't hesitate to reach out if you have any further questions.

All the best,

The Wefunder Team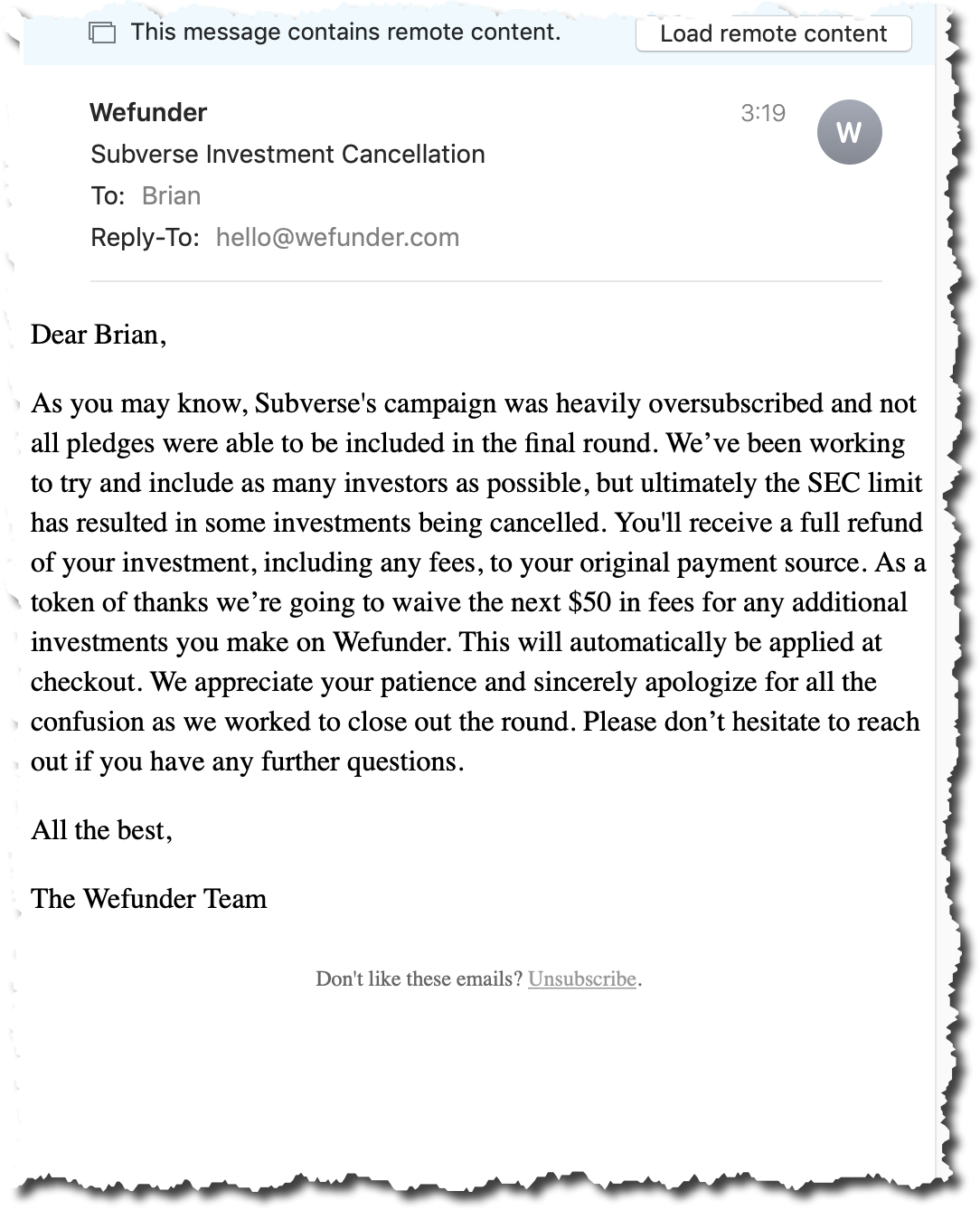 ---
Posted via Steemleo | A Decentralized Community for Investors